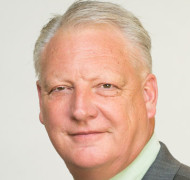 Jim McConnon
Vice President
Mr. McConnon got his first understanding of what clients face trying to recover from losses while working for Servpro, a national remediation company. Witnessing the challenges insured's experienced with their claims, Jim wanted to be more directly involved with helping them recover, so in 2005 he joined Sabel Adjusters, LLC as a public adjuster.
Jim's uses his exceptional attention to detail and complex analytical and problem solving skills to prepare and present the contents claims that are submitted to insurance companies. Jim is also the lead for sales and marketing for the firm.
Prior to joining Sabel Adjusters, LLC, Jim spent over 25 years working at firms like Merrill Lynch, Prudential Bache, and the Federal Reserve Bank of New York, before finishing his Wall Street career as a partner at RXR Capital Management.
Jim holds a public adjuster's license in 7 states and is certified as a residential mold inspector.